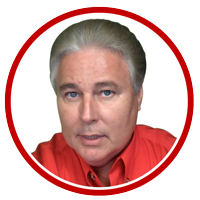 CHARLES D. REGAN
Charlie is an owner and CEO (capability expansion orchestrator) of a number of reasonably interesting and growing enterprises – Nerds On Site, Tactical Marketing Solutions, One Extra Guy, and Augusta Business Coaching, among others. He also works closely with several more Canadian- and American-based companies.
He is a founding Executive Board Member for the Central Business District of Detroit and the Greater Detroit and Windsor Japan-America Society.
Charlie guest-lectured for a number of years at the University of Windsor as part of their Co-op M.B.A. program, as well as the University of Michigan.
Business operations around the world, coaching, as well as speaking engagements, have put Charlie in direct contact with a wide range of operations in the service, manufacturing, governmental, retail, and educational sectors. His general focus remains the value as well as the responsibility of the "entrepreneurial" contribution to each organization and the global community.
Originally from Ottawa Canada, he and his wife, Jackie, today reside in Lakeshore ON with a couple of their four children.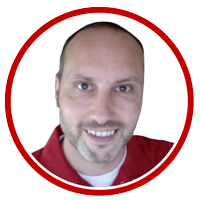 JOHN HARBARENKO
John Harbarenko is a co-founder and president of Nerds On Site, a technology partner to small- and medium-sized businesses.
In 1995, John was working as a computer technician at an electronics big-box store when he saw a need in the marketplace for 'personalized' technology service, and an opportunity to break the ice between computer owners and computer nerds. That same year, John, along with David Redekop, co-founded 'Nerds On Site' to fill this void in the market and provide onsite services to homes and businesses.
After founding Nerds On Site in 1995, John has helped to grow the business to include hundreds of 'Nerds' (independent contractors) across nine countries. John has stayed closely involved in aspects such as marketing, talent attraction and retention, eNerd (EntrepreNERD) training, and business process systems development.
John currently resides in Clarksburg, Ontario with his wife and three children.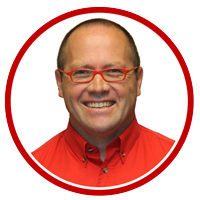 DAVID REDEKOP
David is a Nerds On Site co-founder and has a passion for technology, especially in how it can improve our lives and organizations. As a co-founder of Nerds On Site (Canada), David has enjoyed the non-stop pursuit of the better-in-class technologies that can enable enterprises, businesses, and individuals alike.
David was born in Mexico, immigrated to Canada at the age of 15, and speaks 4.5 languages. He studied Computer Science and Actuarial Science at the University of Waterloo. He is married and has five young sons with high expectations to be a positive part of the change the world is experiencing at an accelerating rate.
He believes the Internet is one of the greatest resources ever created by man. It can build or destroy. He believes we can keep building to make it even better together.