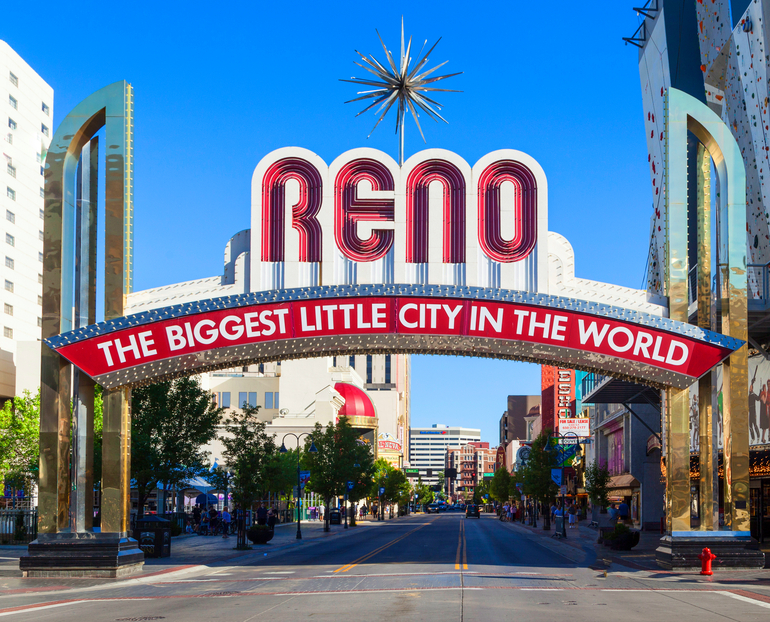 Why Invest in a Reno Franchise?
If you are looking for a franchise opportunity in Reno, Nevada, look no further than Nerds On Site! We are the premier IT solutions franchise that is sweeping the United States, and we are looking for someone hard working and ambitious to open our newest franchise in Reno!
Reno is an ideal location for a Nerds On Site franchise. As a small business owner, you will enjoy the assistance of a vast resource network designed especially to help small businesses thrive. Additionally, the Reno economy is strong and virile, so your franchise will have a solid foundation on which to build and grow.
If you are tired of working for someone else's bottom line and you are ready to meet your own business goals, keep reading to learn why opening a Nerds On Site franchise in Reno is the way to make that happen!
Invaluable Business Network
As the owner of a small business, you will enjoy many resources that are available to you for free or a low cost. The Nevada Small Business Development Center, or NSBDC, is dedicated to helping the owners of businesses and franchises in Reno learn what they need to know about opening, owning, and growing their businesses.
The NSBDC offers training classes and seminars that you can use to improve your skills as a business owner and manager. These classes—on topics as diverse as startup tips and government contracting—can help you in two major ways.
First, you will learn the skills necessary to operate and grow a successful business. Your Reno franchise will benefit from your education that you receive from the SBDC.
The second major way these classes will be a boon to your Reno franchise is that they provide unique networking opportunities. In these classes, you will meet other business owners and entrepreneurs, establishing useful connections for you. These connections can lead to clients or other business relationships that can prove to be extremely beneficial.
Thriving Local Economy
In addition to the business support you will receive from the NSBDC, your Reno franchise will also enjoy the strong economic conditions in Reno.
Because of its strong job growth rate and high median household income, Reno is frequently listed among the top cities in the nation by Forbes. Indeed, Forbes' most recent rankings found Reno high in the rankings in all of the categories:
#53 for cost of doing business
#67 overall for business and careers
#109 in education
#136 in job growth
Out of two-hundred cities, Reno was easily in the top half in the two most important categories for your Reno franchise. These favorable conditions help to create a strong economy on which you can build and grow your Nerds On Site franchise.
So what are you waiting for? A franchise opportunity this good doesn't come around all the time, so act now! Click this link to learn how to get started on your Nerds On Site franchise in Reno, and take the next step for your new career!

Sources

http://www.forbes.com/places/nv/reno/
http://nsbdc.org/