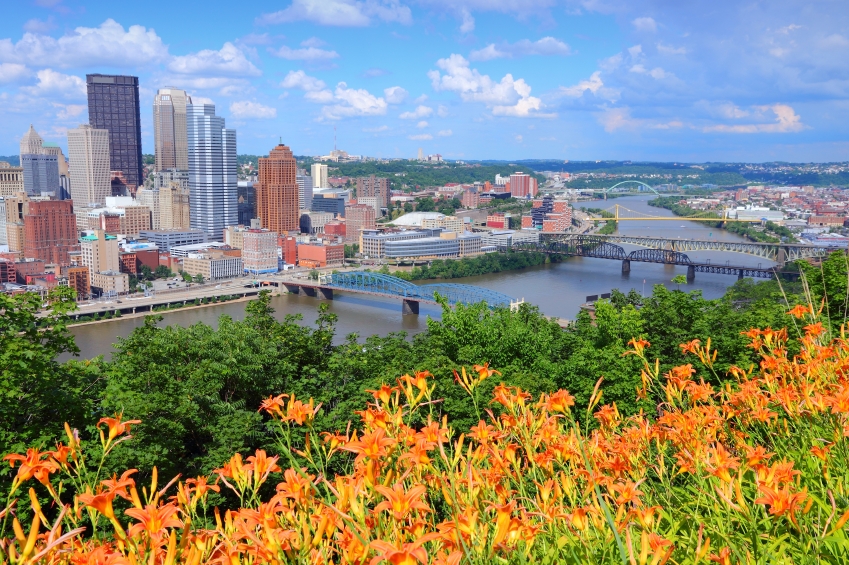 Why Open a Franchise in Pittsburgh?
Are you looking for a franchise opportunity in Pittsburgh? Do you want to invest in an exciting, high growth industry like technology services? Are you a hard worker with an entrepreneurial spirit?
If you answered yes, Nerds On Site is looking for you to open our newest franchise in Pittsburgh!
Pittsburgh boasts a strong economy and useful small business association, both of which can help you make your dreams of business ownership come true.
In addition to the resources that the city can provide, your Pittsburgh franchise will benefit from the proven systems of Nerds On Site's established network of corporate agents and other franchise owners.
If you are ready to take the leap and become your own boss, keep reading to learn why opening a Nerds On Site franchise in Pittsburgh is the right way to get started.
Strong Local Economy
As you prepare to open your Nerds On Site franchise in Pittsburgh, it is important to understand the city's economic strengths. The great news is that Pittsburgh's economy is thriving and strong, making it an ideal city for investment.
Ranked at #58 on Forbes' list of the two-hundred Best Places for Business and Careers, Pittsburgh has a lot to brag about. Though the city's economy has historically been dominated by the steel industry, Pittsburgh has seen a myriad of successful industries in recent decades.
Some of the most prominent industries in Pittsburgh include health care, technology services, education, and financial services. These diverse industries are great for the economy, as a diverse economy is more resistant to recession.
Your Pittsburgh franchise will benefit from the city's strong and diverse economy. As the residents of Pittsburgh are employed and thriving, they have increasing need for technology and the assistance provided from technology service companies like Nerds On Site.
Small Business Association
As the owner of a small business, you will be contributing immensely to the economy of Pittsburgh, which is why the city has programs in place to help small business owners. One such resource is part of a larger, national organization called the Small Business Association, or SBA.
Because the SBA is national, the Pittsburgh office has two major benefits. First, you will be able to gain advice from local experts who know the business climate in Pittsburgh. Second, you will have access to a nationwide network of resources and services, gaining invaluable advice and assistance.
One of the biggest services that the SBA can provide to your Pittsburgh franchise is through SCORE. SCORE is a national network of over 11,000 experienced business professionals who volunteer their time to offer advice to the new generation of entrepreneurs.
Through SCORE, you can be partnered with a personal advisor whose advice and experience can help your Pittsburgh franchise immeasurably.
In addition to your individual advisor, you will be able to attend training seminars and workshops offered by SCORE through your local office. The training workshops are on topics including:
Business planning
Managing cash flow
Marketing
By participating in these classes, you will improve your skillset, thereby maximizing your Pittsburgh franchise's potential.
The time to invest in Nerds On Site is now! As technology continues to be a pervasive force in our lives, technology services companies are increasingly important.
Nerds On Site is a great investment opportunity, and Pittsburgh is an ideal location to invest in! With the city's amazing economy and well-connected business resources, your Pittsburgh franchise is sure to hit the ground running.
Click this LINK to learn the first step in opening your Nerds On Site franchise in Pittsburgh!

Sources

http://www.forbes.com/places/pa/pittsburgh/
https://www.sba.gov/sites/default/files/files/resourceguide_3142.pdf