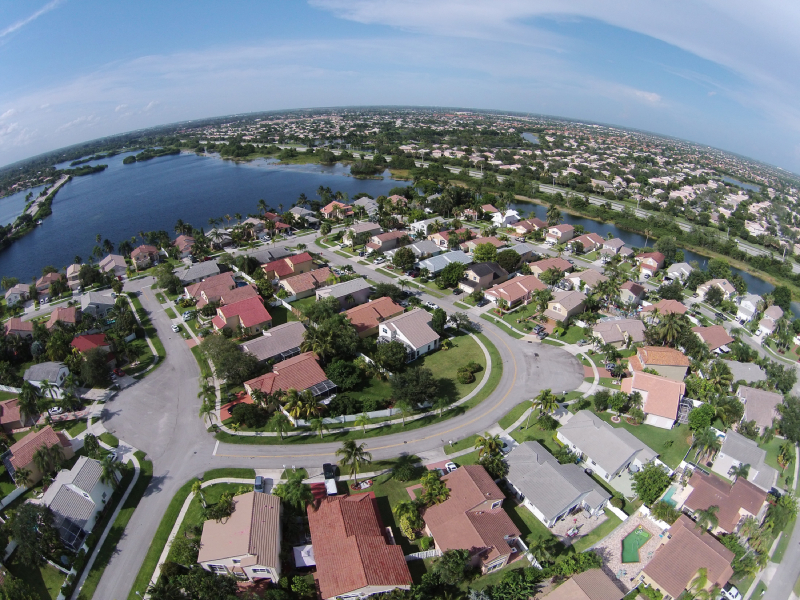 Why Invest in a Franchise in Pembroke Pines?
If you are looking for a franchise opportunity in Pembroke Pines, Florida, look no further than Nerds on Site! We are looking for someone ambitious with a passion for hard work to open our newest franchise in Pembroke Pines!
Pembroke Pines is an ideal location for a Nerds on Site franchise. For one thing, it's ideally located to get to a huge number of clients throughout its region in Florida. In addition, Pembroke Pines has invested in resources for business owners to utilize, which can be a great boon to your Nerds on Site franchise.
On top of the amazing things that Pembroke Pines has to offer, you will enjoy all the perks that come from working with an established corporation. We at Nerds on Site are dedicated to helping our franchise owners thrive, and we provide all the training and support you need to jumpstart your business.
Are you interested yet? Keep reading to learn more about opening a Nerds on Site franchise in Pembroke Pines, and why it's a great way to start your career as a business owner!
Opportune Location
As a Nerds on Site franchise owner in Pembroke Pines, you will benefit from the city's strategic location. As one of the cities surrounding Ft. Lauderdale, and a key part of the Miami metro area, Pembroke Pines franchises enjoy a huge population of clients.
Your Pembroke Pines franchise will benefit from this huge population of both residents and businesses, as your franchise can serve both. Indeed, a mere 22 miles from Ft. Lauderdale, Pembroke Pines has easy access to hundreds of thousands of residences.
Add to the city's advantageous location its extremely low unemployment rate of 4.5%, nearly 3% lower than the national average, and you know that your franchise will thrive there.
Business Resources
In order to help the city's economy, Pembroke Pines has invested in creating resources that small businesses and franchises can use to help them succeed. Chief among these resources is the Small Business Development Center, or SBDC.
The SBDC is part of a larger national organization of the same name and has an office in nearby Ft. Lauderdale. Your Pembroke Pines franchise can utilize many of the resources available from the SBDC, including the free, one-on-one counseling. The experts at the SBDC can offer you assistance with many aspects of owning a business, including:
Business planning
Finding sources of funding
Developing loan proposals
Bookkeeping
Utilizing social media
Developing a website
Researching your market and industry
Marketing
Management
These resources can prove invaluable as you start your business and can continue to help you when you decide to expand with more locations and employees.
This franchise opportunity in Pembroke Pines is so good, it surely won't last long. If you are ready to own your own business and start working toward your own bottom line, not someone else's, click this LINK and learn the first step to opening a Nerds on Site franchise in Pembroke Pines.

Sources

http://www.bestplaces.net/economy/city/florida/pembroke_pines
http://sbdcfortlauderdale.org/consulting/
http://sbdcfortlauderdale.org/training/