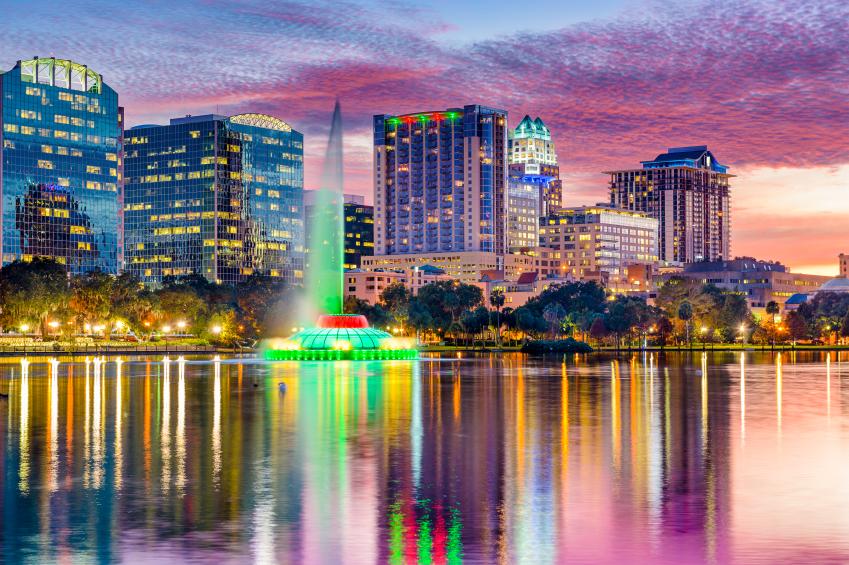 Why Open a Franchise in Orlando?
Are you looking for a franchise opportunity in Orlando? Do you want to be your own boss, but you don't want to take all the risk of starting your business from scratch? Do you have an entrepreneurial mind and a passion for hard work?
If you answered yes, we are looking for you to open the newest Nerds On Site franchise in Orlando, Florida!
Orlando's strong economy is perfect for a new technology services company, with its high growth rate and strong economy. The Small Business Development Center will prove to be a valuable resource for your Orlando franchise, on top of the resources that you will receive from Nerds On Site.
Investing in a Nerds On Site franchise in Orlando is a great way to get make your dream of business ownership come true!
Are you interested yet? Keep reading to learn more about why opening a Nerds on Site franchise in Orlando is a smart business decision.
Thriving Local Economy
As you get ready to open your franchise in Orlando, it is important to understand the city's economic strengths, of which there are many!
Coming in at #51 on Forbes' list of the two-hundred Best Places for Business and Careers, Orlando boasts the astronomical job growth rate of 4.2%. Compare that to the national rate that hovers just under two percent, and you can see that Orlando's job market is exploding.
Additionally, in 2014, over 11,000 people moved to the city. As the city expands, your Orlando franchise will be well-suited to help the many individuals and businesses with their technology services needs.
High technology is an important industry in Orlando, so your Nerds On Site technology services franchise will fit in well. As one of the fastest growing technology centers in the nation, Orlando's residents and businesses are in need of support and assistance with their technology, which is where your Nerds On Site franchise comes in.
Small Business Development Center
Small businesses are a key part of a successful economy, which is why Orlando has dedicated time and funding to providing resources that small businesses can use.
One of the major organizations that offers these resources is the Small Business Development Center, or SBDC. The SBDC is a statewide program that has been helping small businesses in Florida get the assistance they need since 1976.
The SBDC employs numerous business experts and advisors, each with different areas of expertise. Just some of the areas that your Orlando franchise will be able to receive help with include:
Financing
Accounting
Taxes
Finding grants and funding
Planning growth
Cost control
Marketing
Start-up
By utilizing these resources, you will be able to maximize your Orlando franchise's potential.
These resources available through the city of Orlando, and the city's strong economy, make it a great location for a Nerds On Site franchise.
When you combine the many amazing qualities of Orlando with the support and training you will receive from Nerds On Site, the decision to invest in a franchise is a no brainer. Technology is part of our everyday lives, and as such, technology services companies like Nerds On Site are a valuable investment.
If you are ready to be your own boss, click this LINK to learn the first step involved in opening a Nerds On Site franchise in Orlando.

Sources

http://www.city-data.com/us-cities/The-South/Orlando-Economy.html
http://www.forbes.com/places/fl/orlando/
http://sbdcorlando.com/