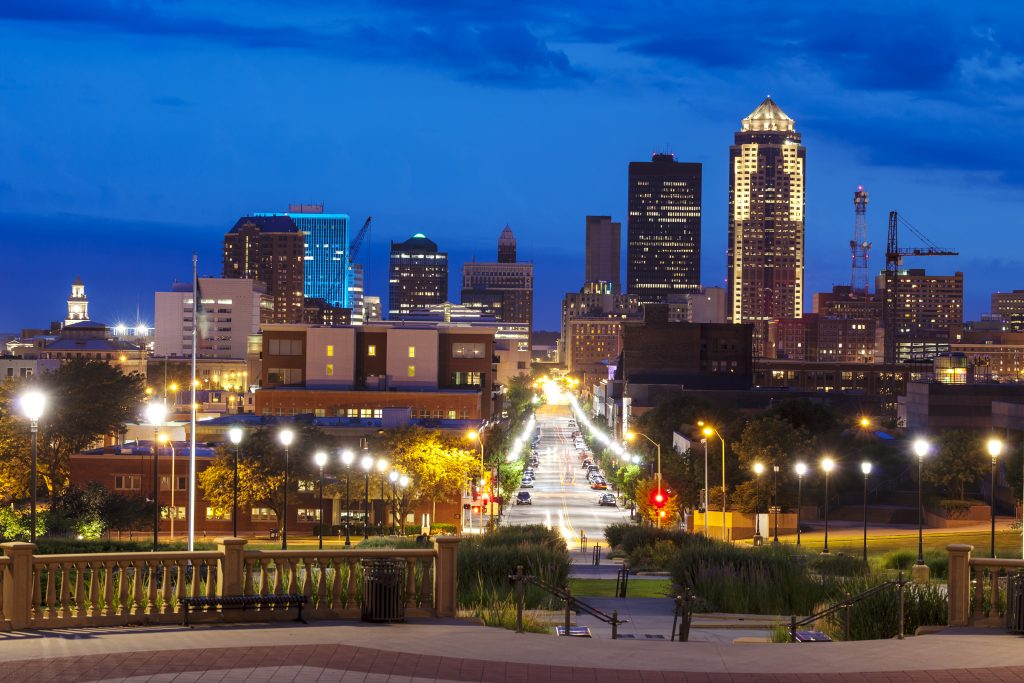 Why Invest in a Des Moines Franchise?
Are you looking for an investment opportunity that lets you be your own boss in the exciting industry of information technology? Look no further than Nerds On Site, an IT company that goes to our customers at their convenience.
At Nerds On Site, we are looking for someone ambitious and committed to open our newest franchise in Des Moines, Iowa. Des Moines is an exciting city to invest in, with its great economy and useful network of business resources.
If you are ready to own your own business, keep reading to learn why opening a Nerds On Site franchise in Des Moines is the way to get started!
Ideal Economic Conditions for an IT Franchise
Ranked #13 out of two hundred cities on Forbes' list of the best places for business and careers, Des Moines as a lot to boast about. The city's economy is strong and stable, with growth in all the right places.
Your Des Moines franchise will benefit from the low unemployment rate and the high job growth rate, both of which directly impact your Nerds On Site clients base.
Additionally, as one of the key cities in Iowa, Des Moines is located in close proximity to freeways and other major roadways, making your job as a travelling IT professional easy and efficient.
Franchise Resources
It is intimidating to open your own business, but there are resources available for Des Moines franchises that make it easier. The Small Business Development Center, or SBDC, is one organization that is committed to helping small business owners and franchises in Des Moines.
Through the SBDC's various programs, your Des Moines franchise will benefit from expert knowledge and experience. Just some of the programs include:
Workshops
Training classes
Documents
Informative articles online
Virtual advisor
In-person advisor
Through a combination of real life and online resources, you can learn everything you need to know about operating a franchise in Des Moines.
So what are you waiting for? If you're tired of working toward someone else's bottom line, learn more about opening a Nerds On Site franchise in Des Moines.
Sources
http://www.forbes.com/places/ia/des-moines/
http://www.iowasbdc.org/regional-center/des-moines/