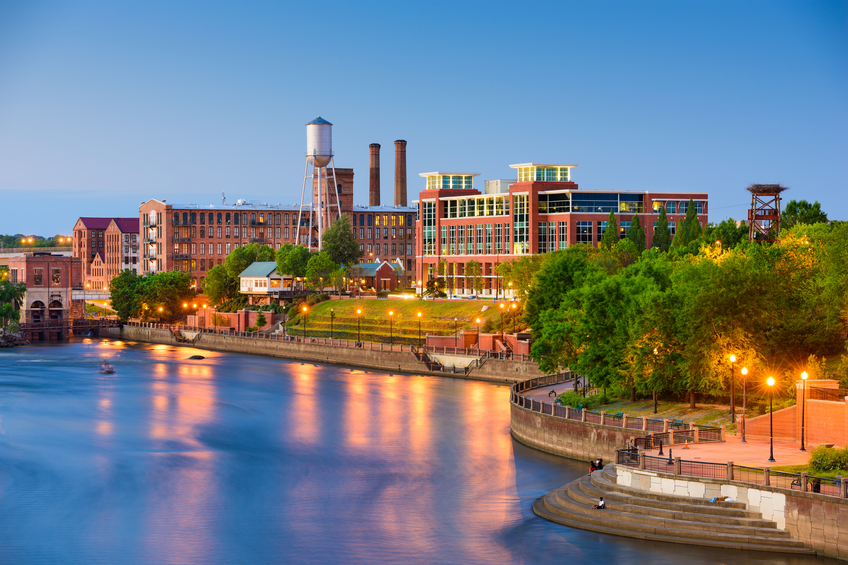 Why Invest in a Columbus Franchise?
Are you looking for a franchise opportunity that will give you the independence of owning your own business, without all the guesswork of starting a business from scratch? Are you passionate, hard-working, and ready to make your dream of owning a business a reality?
If you answered yes, Nerds On Site is looking for you to open our newest franchise in Columbus, Georgia!
Columbus is a great city for a Nerds On Site franchise, with its huge network of business support resources and its strong and steady economy. Your Nerds On Site franchise will draw strength from Columbus's exciting and vibrant economy.
If you are tired of working toward someone else's bottom line, keep reading to learn how opening a Nerds On Site franchise in Columbus is the way to work on your own financial goals.
Resources for Your IT Solutions Franchise
One of the great things about opening a franchise in Columbus is the city's invaluable business support system. The Georgia Small Business Development Center, or SBDC, specializes in offering small businesses assistance in the form of counseling and training.
The Georgia SBDC will be a great resource for your Columbus franchise. The experts who work there are well versed in the business climate of Columbus, and as such they can offer advice on a myriad of topics, including:
Finding capital
Accounting and taxes
Growing your business
Starting a business
Marketing
Legal
State requirements
If you utilize these services, you will give your Columbus franchise an extra push down the path toward franchise success.
Strong Economic Conditions
The economy in Columbus is strong and stable, giving your franchise a solid foundation on which to build. When you open your Nerds On Site franchise in Columbus, you will have a huge customer base at your fingertips, as the population of the greater Columbus area is well over 300,000.
Additionally, Columbus is favorably located near three major highways, making it easy for you and your Nerds to get from one location to another. The city's close proximity to major roadways and suburbs opens up your business's potential for both residential and commercial clients.
Have we convinced you yet? This franchise opportunity in Columbus is so good that it is sure to get snatched up soon, so act now! Click this link to learn what it takes to open your Nerds On Site franchise in Columbus, and get started right away!

Sources

http://www.forbes.com/places/ga/columbus/
https://www.georgiasbdc.org/about-us/